Hjemmesiden er en prøve og er under konstruktion på dansk og på engelsk – den skulle gerne være klar ca 15/7/2017 – på gensyn
VI FORVENTER AT ONLINE BOOKING AF TIDER I AFTALEBOGEN ER KLAR TIL BRUG DEN 15/7/2017
Dental Treatment and Cosmetic Dentistry
Specialist in Periodontology incl. Dental Implants
(U.S.A., Board Certified Periodontist)
in the Center of Copenhagen on the walking street Stroget,
close to Gammel Torv / NyTorv, Christiansborg and Stork Fountain.

We can offer you:
Expertise, up-to-date knowledge and high quality.
A committed, compasionate team.
Our primary focus is to help you preserve your optimal oral health and smile and providing individual care.
You will be treated in a modern office with:
New, state of the art equipment and materials.
New technology, high quality and safety.
The aim to reduce treatment time at your convenience.
The goal to provide you painless treatment and a pleasant experience.
We provide a wide range of dental services:
A simple dental check up and cleaning.
An advanced dental exam.
A prioritized treatment plan with fees
A second opinion from a specialist.
Dental treatment: simple, specialized or complexed.
Dental cosmetic restoration: teeth, occlusion and smile.
Consultation /treatment: topics listed in website index.
Implants. Bone regeneration. Sinus Lift.
Periodontal treatment, -surgery, -microsurgery.
Gum recession treatment. Gummy Smile treatment.
Lip and tongue frenectomy (lip and tongue tissue fold alteration).
Root resection, tooth / wisdom tooth removal.
Simple Orthodontics with:
"invisable, 3D" Invisalign System or
"front teeth only, simple, fast, removable" Inmann Aligner.
New patients and referrals are welcome.
Dr. Hoffmeyer is a member of:
Tandlæge foreningen: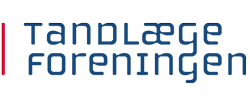 ---
Scandinavian Society of Periodontology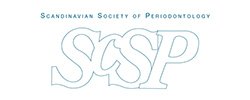 ---
European Federation of Periodontology

---
Dansk Parodontologisk Selskab

---
American Board of Periodontology

---
Academy of Osseointegration (USA)*

*"As an active member of AO (Academy of Osseointegration), this dental practice offers advanced specialized knowledge about the science and clinical applications of implant dentistry. Learn more about dental implants and AO."
Dr. Hoffmeyer is a certified user of:
Invisalign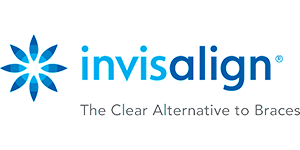 Inman aligner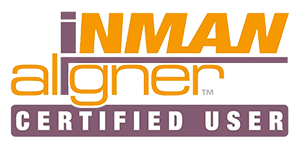 Photos of the area:
The original dental office was established in 1966 on Højbro Plads, Copenhagen K and has had a history and reputation of providing quality and expertise ever since.
End of 2014 we moved to our new location on the pedestrian street Stroget (Vimmelskaftet). This has given us a much more appropriate space for our office and a friendly, welcoming atmosphere together with our colleague dentist Søren Barsted.
History of Vimmelskaftet and Stroget:
.