– We apologize for the many unfinished pages and we are currently working on them. The english version is an older version. Please use the danish site for a more updated info –
Dental Treatment and Cosmetic Dentistry.
Specialist in Periodontology and Dental Implants*

"Diplomate, Board Certified in Periodontology and Dental Implant Surgery by The American Board of Periodontology" (a specialty degree from U.S.A.)*

*We want to point out the the specialist education is from USA, because it is not found in Denmark. The specialty is one of the 8 accredited specialities in the USA.
The clinic is located in the Center of Copenhagen on the walking street Stroget, opposite to Jorcks Passage, close to Gammel Torv / NyTorv, Christiansborg Parlament, Stork Fountain, Nørreport Station and Cph City Townhall.
What do we offer?
Expertise, up-to-date knowledge and high quality.

A committed, compasionate team.

Our primary focus is to help you preserve your optimal oral health and smile and providing individual care.
You will be treated in a modern office with:
New, state of the art equipment and materials.
New technology, high quality and safety.
The aim to reduce treatment time at your convenience.
The goal to provide you painless treatment and a pleasant experience.
We provide a wide range of dental services:
A simple dental check up and cleaning.
An advanced dental exam.
A prioritized treatment plan with fees
A second opinion from a specialist.
Dental treatment: simple, specialized or complexed.
Dental cosmetic restoration: teeth, occlusion and smile.
Consultation /treatment: topics listed in website index.
Implants. Bone regeneration. Sinus Lift.
Periodontal treatment, -surgery, -microsurgery.
Gum recession treatment. Gummy Smile treatment.
Lip and tongue frenectomy (lip and tongue tissue fold alteration).
Root resection, tooth / wisdom tooth removal.
Simple Orthodontics with:
"invisable, 3D" Invisalign System or
"front teeth only, simple, fast, removable" Inmann Aligner.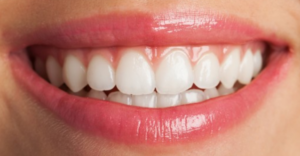 New patients and referrals are welcome.